Arj Barker - Comes Clean
Published on 30 March 2021, by
Start Date: 11 Dec 2021
Time: 8pm
Finish Date: 11 Dec 2021
Target Age: recommended PG15+
Cost: Adult: $54.90 Groups (min. 10 people): $49.90 + booking fee
Location: Camden Civic Centre, Auditorium
Contact: (02) 9560 0600
Bookings: https://www.trybooking.com/741206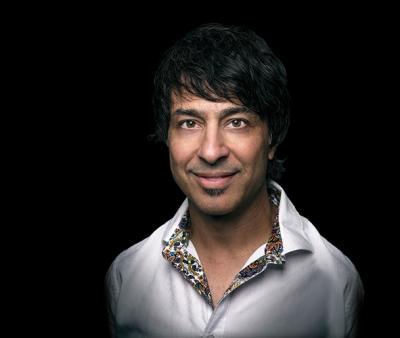 "Do I swear to tell the whole truth? No, but I'll swear while telling the partial truth. And trust me, it's a lot more fun that way. If you truly want to laugh, then take my word for it. This is honestly the best hour of BS around; I kid you not..." Arj Barker
And he's not wrong. Australia's adopted son of comedy returns to Camden to premiere his brand-new hour of riotous comedy in Arj Barker 'Comes Clean'.
Be prepared for some home truths, some vague truths and some information none of us are ready to hear, but won't be able to forget any time soon, because Arj brings the hilarity and lots of it.
WINNER - 2019 ARIA Award for Best Comedy Release – 'Organic'
"It's a joy to spend an hour in his world" ★★★★★ The Advertiser
"A must see for anyone who loves a laugh…" ¬Adelaide Now
"Excellent stand-up by an exceptional comedian." ★★★★ Broadway Baby"
Ticketing enquiries: (02) 9560 0600
*Subject to change in response to COVID-19 Public Health Orders relevant at the time of the event.