Camden Annual Brick Show 2021
Published on 31 March 2021, by
Start Date: 30 May 2021
Time: 9am to 4.30pm - various sessions
Finish Date: 30 May 2021
Cost: $8 + Booking Fee
Location: Camden Civic Centre, Auditorium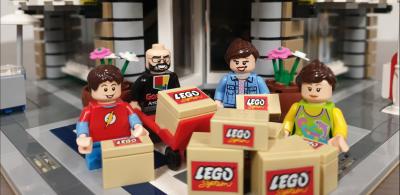 Held over 2 days - Saturday & Sunday 29 & 30 May 2021
Over 20 Master Builders from NSW & the ACT will be travelling to Camden on the 29th & 30th of May to showcase their brick building skills using LEGO. Lego lovers will be in their element with over 60 tables of custom built LEGO displays, ranging from Architecture, LEGO Technic, Star Wars and so much more.
In addition to the incredible displays, there will be children's play tables, LEGO R/C racing cars, LIVE mosaic building and a monster LEGO raffle.
With all proceeds from this event going directly to the Kids of Macarthur Health Foundation, we hope to see as many locals along as possible.
This event will be a Covid Safe event and will comply with all necessary NSW Government regulations that are in force at the time of the event.