Baby Show
Published on 12 February 2020, by
Start Date: 05 Mar 2020
Time: 11.00am
Finish Date: 05 Mar 2020
Target Age: Open to children aged 0-6 years
Cost: $12 Entry (includes entry to King or Queen division). $5 per novelty section.
Location: Camden Civic Centre, Auditorium
Bookings: https://babyshowtime.com.au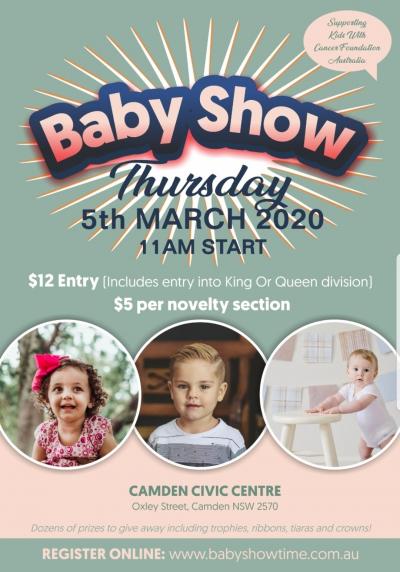 Entry is $12 per child (aged 0-6 years) which includes entry into the King/Queen section. All novelty sections are an additional $5 per category. Enter as many or as few as you like.