Camden Fine Art Gallery Exhibition & Sale
Published on 8 November 2018, by
Start Date: 22 Nov 2018
Time: Thursday 10am to 7pm, Friday 10am to 7pm, Saturday 10am to 3pm
Finish Date: 24 Nov 2018
Location: Camden Civic Centre, Undercroft Foyer
Contact: 0419 431 854
Bookings: www.camdenfineartgallery.com.au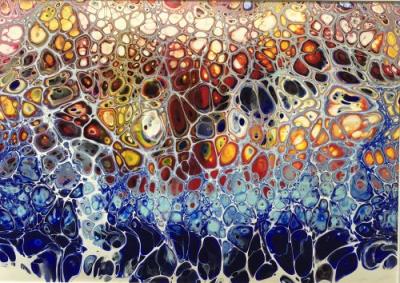 Camden Fine Art Gallery's final exhibition for the year will be held at Camden Civic Centre from Thursday November 22 to November 24.
Contemporary paintings by Victoria Dore, Lorna Pitt, Doreen Shaw, Sarah Howard will be accompanied by the representational works by local artists Gary Baker, Barbara Haines, George Sayers, Nola Tegel, Marjorie Baker, Greg Frawley and Steve Roach.
Works for re-sale by Leonard Long and other notable Australian artists will feature.
Vintage items together with fashion jewellery locally made by Liz Stephenson will provide suitable gifts for friends and family.
A selection of works from the exhibition will appear on the gallery's website by November 19. www.camdenfineartgallery.com.au