Camden Shorts
Published on 5 March 2019, by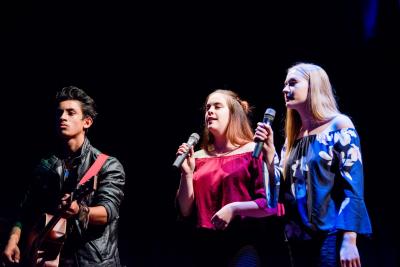 Camden Shorts – 2019 NSW Youth Week Event
Camden Council's annual Camden Shorts event showcases live performances for and by young people of original and popular works. 
The entertaining evening of short works provides young local musicians and performers an opportunity to showcase their talents in live music, dance and theatre by young local musicians and performers. 
Expressions of interest from young performers aged 12-25 years who live, work or study in the Camden Local Government Area.
Applications are taken for ideas (maximum of 10 minute performances) in music, dance and theatre. 
Expressions of Interest for performers are now open and close 8 March 2019.
Please download a copy of the EOI form here .
Camden Shorts live performance event will be held on Friday 12 April at the Camden Civic Centre at 7pm -9.30pm .
Entry is free but bookings are required . For bookings www.stickytickets.com.au/79625
For more information contact Camden Council's Cultural Development Officer on 4645 5129 or email.