EOI - Camden Youth Creatives - Take the Lead
Published on 21 July 2020, by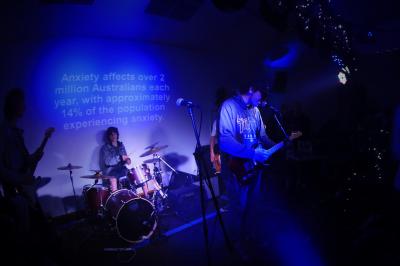 Camden Youth Creatives Take the Lead - Smash the Silence Event
We are seeking expressions of interest from local young musicians and bands, eager to be involved in the 2020/2021 Camden Creatives Take the Lead Project to showcase their original music.
Camden Creative's Take the Lead provides the opportunity for young people to actively participate in the delivery of Smash the Silence - a local live music event for mental health awareness.
The project will help showcase the works of young creatives to a broad audience in a variety of contexts, whilst developing the skills of the young leadership group, mentored to deliver the program.
Smash the Silence has been designed to;
Raise awareness of youth mental health, profiling available support services
Build confidence and self-esteem of young people through creative expression.
Increase visibility of local emerging talent and profile to a broader audience.
This program will be delivered in a variety of formats including
Virtual pre-recorded performances and interviews.
Live performances - Early 2021 under COVID-19 regulations.
Live album release on streaming services.
Please note:
The anticipated response to the program may mean that not all artists will be selected to perform during the Camden Creatives Take the Lead Project, however, we encourage you to submit your material for consideration and use when planning future youth events.
Funded by NSW Communities and Justice
For further information regarding the project, email creative@camden.nsw.gov.au.
Project Partners
Camden Council - Youth Services and Support
Camden Council - Youth Council
Headspace
Traxside
Expression of Interest form for Musical Performers - SUBMIT YOUR INTEREST HERE