Hendra Virus Information Evening
Published on 16 July 2019, by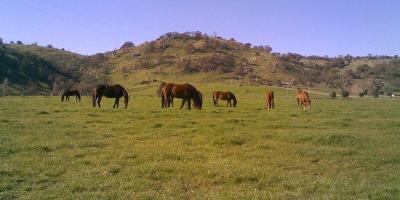 Hendra Virus Information Evening organised by Dr Carly Garling.  
Come and learn about Hendra virus, the vaccine and other prevention strategies.  
Following the recent Hendra virus case in the Hunter Valley, NSW we have had many questions from concerned horse owners. We would like to educate the horse owners of Sydney and surrounding regions about this virus & the vaccine. Most importantly we want to hear your worries and questions, and answer these for you, so that you can make your own informed decision on whether you vaccinate your horse/s or not.  
The talks will also touch on insurance of your horse, workplace health and safety, illness in your unvaccinated horse, and biosecurity strategies you can implement in your unvaccinated horse to decrease chance of infection.  
This event will be attended by Veterinarians from the following clinics and hospitals; 
Agnes Banks Equine Practice
Camden Equine Centre
Equi Epi Vet
Garling Equine Vet Services
Hawkesbury Equine Veterinary Centre
Illawarra Equine Centre
Southern Highlands Equine Centre
Sydney Equine Practice
Dr. Stephen McClintock
Wollondilly Equine Practice 
Free Admission Click here to register