INXS SHOW – Live Baby Live
Published on 30 March 2021, by
Start Date: 14 May 2022
Time: 8pm to 10:20pm with 20min interval
Finish Date: 14 May 2022
Target Age: minimum age 8 years
Cost: Adults $49.00, Concession/Student/Group of 8 + $44.00, Child $20.00 8-13 years
Location: Camden Civic Centre, Auditorium
Contact: 02 4654 7845
Bookings: https://www.trybooking.com/739473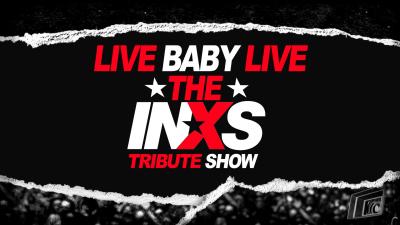 USE YOUR DISCOVER NSW VOUCHER FOR THIS SHOW
Live Baby Live! The INXS Tribute Show is Australia's premier rendition of one of the most iconic bands in Australian history.
Live Baby Live! deliver a stunning replication of all the classic INXS tracks, performing songs from their first album all the way through to their latest hits.
Front man Simon Kennedy is a natural born performer and brings the late great Michael Hutchence to life on stage, bearing a striking resemblance to Michael Hutchence in sound.
With an emphasis on duplicating the vibe & mojo that captivated and defined a generation, be prepared for an experience that will remind you of everything you felt when INXS conquered the musical world.
Bringing all these elements together , Live Baby Live! produce what can only be described as an amazingly accurate tribute to the mighty INXS
*Subject to change in response to COVID-19 Public Health Orders relevant at the time of the event.