Lawrence Mooney: An Evening With Malcolm Turnbull
Published on 26 June 2018, by
Start Date: 13 Oct 2018
Time: 8.00pm.
Finish Date: 13 Oct 2018
Target Age: 15+ years
Cost: $45.20
Location: Camden Civic Centre, Auditorium
Contact: (02) 9560 0600
Bookings: https://www.trybooking.com/398359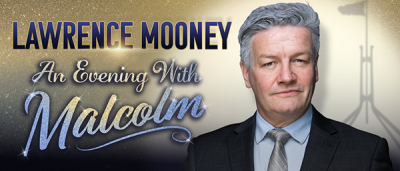 Lawrence Mooney: An Evening With Malcolm Turnbull
Malcolm Blight Turnbull is often ridiculed for being out of touch, aloof and ultimately humourless. Now it's time to discover the real Malcolm Turnbull – witty, charming, erudite and sexually explosive. Come and spend an evening with Malcolm.
"Lawrence Mooney is a fierce and fearless hunter of the funny who deserves his reputation as a master of the form" The Age