Mind-Mapping Your Business
Published on 29 September 2020, by
Start Date: 19 Oct 2020
Time: 10am-1pm
Finish Date: 19 Oct 2020
Cost: Free Admission. Bookings essential.
Location: Camden Civic Centre, Ferguson Gallery
Contact: business@camden.nsw.gov.au
Email: business@camden.nsw.gov.au
Bookings: https://bit.ly/3cDGKn0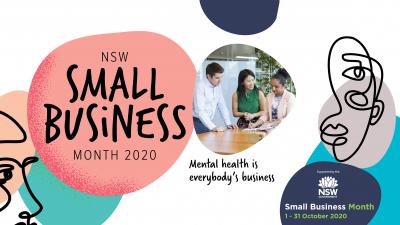 October is both Small Business and Mental Health Month. Camden Council presents a Small Business Month program with a focus on mental health awareness and the therapeutic benefits of art therapy, to assist Camden businesses through the challenges presented by COVID-19.
All events are free and are suitable for business owners and operators in the Camden LGA. Places are limited so booking is essential.
Mind-Mapping Your Business Workshop
Using a mapping exercise, participants will create their own vision board for the future, realigning their ambitions with personal and professional goals. This process will embrace a discussion around reinventing, exploring new methods, opportunities and connections that will build resilience during a period of COVID uncertainty.
Your local, free and dedicated Business Concierge of Service NSW for Business will also be available to help you navigate government requirements to grow your business.
View the complete Small Business Month program