Ross Noble - 2021 Comeback Special
Published on 21 May 2021, by
Start Date: 20 May 2022
Time: 8.00pm to 9.30pm
Finish Date: 20 May 2022
Cost: From $49.90 + booking fee
Location: Camden Civic Centre
Contact: (02) 9560 0600
Bookings: http://www.trybooking.com/765789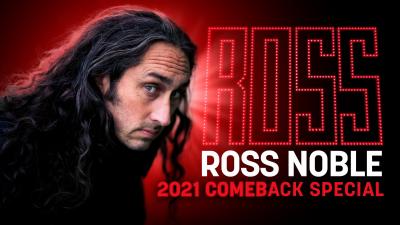 COVID-19 forced Ross Noble off the road for the first time in years. He's chomping at the bit, he's raring to go.
Get your tickets now for his 2021 Comeback Special.


'Beautifully twisted thoughts.' The Times (UK)


Ticketing enquiries: (02) 9560 0600

*Subject to change in response to COVID-19 Public Health Orders that are relevant at the time of the event.