Camden Shorts - 2019 NSW Youth Week Event
Published on 5 March 2019, by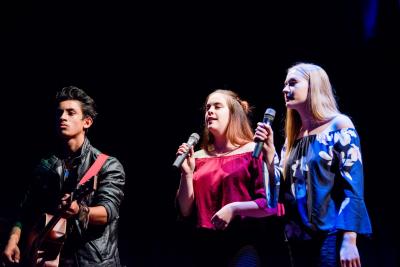 Camden Council's annual Camden Shorts event showcases live performances for and by young people of original and popular works.
The entertaining evening of short works provides young performers an opportunity to showcase their talents in live music, dance and theatre.
Camden Shorts live performance event will be held on Friday 12 April at the Camden Civic Centre at 7pm -9.30pm.
Entry is free but bookings are required. For bookings www.stickytickets.com.au/79625 
For more information contact Camden Council's Cultural Development Officer on 4645 5129 or email.