Sydney Comedy Festival Showcase
Published on 11 January 2022, by
Start Date: 24 Jun 2022
Time: Doors open: 7.30pm | Show: 8.00pm show | Show duration: 2 hours including 20 minute interval
Finish Date: 24 Jun 2022
Cost: $35
Location: Camden Civic Centre, Auditorium
Contact: 02 4654 7845
Email: civicc@camden.nsw.gov.au
Bookings: https://www.trybooking.com/BWWDI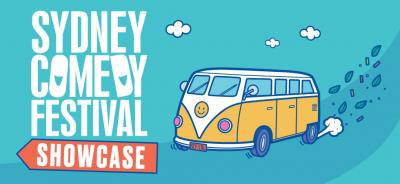 LINE-UP ANNOUNCED:
BART FREE BAIRN: Delightfully odd, a rollercoaster of ideas that will leave you gasping for air
SEAN WOODLAND: One of Sydney's best blokes, a consummate story teller and audience favourite
CHRIS RYAN: Unapologetic and ruthlessly clever, winner of the 2019 Best Newcomer at the Sydney Comedy Festival
DANIEL TOWNES: Laconic and dry-witted with a warm onstage charisma that has wowed over crowds all over the world
HE HUANG: 2021 RAW Comedy finalist, He Huang will have you roflmaoing all night long
CONCETTA CARISTO: Bringing a magnetic personality with boundless energy and depth to each of her projects, Concetta is quickly becoming one of the most promising new voices in Australian comedy
The Sydney Comedy Festival Showcase Tour will be tearing up the freeways of Australia to bring the best of the 2022 Festival to Camden.
Expertly curated and lovingly presented, the Showcase will feature some of the Festival's hottest acts live on stage for an incredible two hours of hard-hitting laughter. Boasting a line-up of veteran favourites and some of the freshest emerging talents, this jam-packed night of pure entertainment will leave you sore from belly laughs.
So call your pals and grab your tickets to the funniest night of entertainment you will see all year – don't miss out on a huge night of laughs!
"The comedians all knew what they had to do to get a laugh, and had the crowd in constant stitches... the talent on show definitely left the crowd wanting more..." - AU REVIEW
Warning
May contain strong course language and adult themes. Recommended for mature audiences 15 years and over.
**Ticketing only via venues site. Do not buy tickets from Viagogo, Ticketmaster or resale.**