An Evening with Spirit
Published on 24 April 2019, by
Start Date: 27 Jun 2019
Time: 7.30pm to 9.00pm
Finish Date: 27 Jun 2019
Cost: $40
Location: Camden Civic Centre, Undercroft Community Room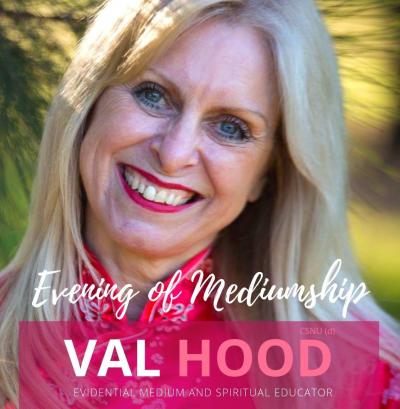 Medium Val Hood CSNU(d) is based in Sydney. She has worked as a professional medium for nearly 30 years. Her compassionate and loving approach has helped many people overcome any fears they have has surrounding mediumship, as well as coping with the loss of a loved one.
"Evidential Mediumship by Val Hood, what an amazing lady who works with a great passion for your loved ones. Val is a true blue Aussie medium, who has an International background. Val comes highly recommended by those who have seen her work."
Come and join Val as she links to your loved ones with fun, laughter and tears of joy.