In The Zone
Published on 20 June 2019, by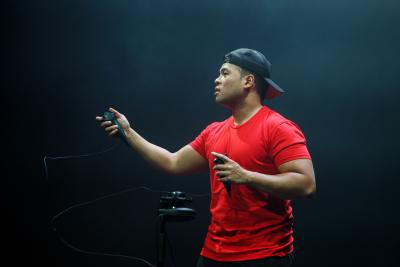 Contemporary dance meets gaming technology in this groundbreaking new work by Shaun Parker & Company. This family performance has its world premiere at Camden Civic Centre and to celebrate admission is FREE!
Shaun Parker & Company is an exhilarating and bold Australian dance company that has exploded onto the international dance scene. It creates critically acclaimed dance productions, which are renowned for their integration of stimulating choreographic forms, arresting musical scores and theatrical invention.
Conceived to engender emotional resilience in young people, IN THE ZONE features captivating new technology called AirSticks. Taking up the award-winning choreography of Shaun Parker, and the AirSticks created by Alon Ilsar PhD, hip-hop and street dancer Libby Montilla takes us on a journey.
Note: To register for the 10am schools performance on Friday 13 September please contact james@shaunparkercompany.com