Pet First Aid
Published on 29 October 2019, by
Start Date: 12 Nov 2019
Time: 7.30pm to 9.30pm
Finish Date: 12 Nov 2019
Cost: FREE. Limited spaces, RSVP essential.
Location: Camden Civic Centre
Contact: 4648 3588
Email: events@macarthurvet.com.au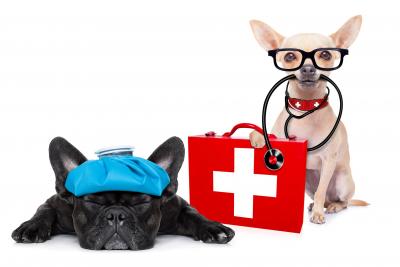 Would you like to know how to treat your pet in an emergency if sick or injured?  Do you know basic first aid for your furry family member?
Come along and join us for a fun and educational evening, giving you all the important information on how to handle your pet in an emergency.  Dr Kirsty Ferguson, along with our senior and surgical nurses will conduct interactive workshops assisting you on techniques to administer first aid on your pet, before medical help is available. 
Some topics to discuss will include choking, CPR, DRABC, snake bites, heat stroke, burns, allergic reactions, poisons, seizures, ticks, and more!
Light refreshments, tea and coffee will be available along with some prizes on the night!