The Map
Published on 18 July 2019, by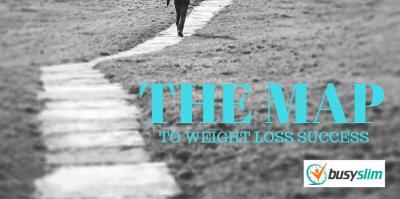 THE MAP is a live 4 hour workshop designed to help you breakthrough the emotional, mental and physical barriers that see you constantly losing at the weight loss game. Understand better why you self sabotage and learn how to change these behaviours for long term success.
Topics to be covered:
Understand the Emotional game better . Learn why you are an emotional eater, why you self sabotage and how to finally overcome this!

Learn why you must work on your mindset, easy ways to do this and how to become mindful

Be educated on how to set a realistic goal that you can actually achieve and why goal setting is an important part in long term success. Then create your goal and plan for the next 12 months!

Learn about the importance of your Gut Health to promote weight loss and support optimum health

Discover why exercise is not the key to long term weight loss success

Learn when to exercise and how to work smarter not harder and participate in an easy workout routine you can do anywhere. Bring your own resistance band or purchase one on the day!

Get great ideas on how to plan healthy eating better so the 'bad weeks' become less and less

BE INSPIRED and leave with your own clear goal for 2019 and road map to get you on your way to achieving permanent weight loss success.
On sale now for only $37 per ticket (normal retail value $129).
For over 12 years Tanisha Tottman, nationally accredited weight loss practioner, personal trainer (who has personally lost 50kg and kept it off for over 20 years) has passionately dedicated her life to and guiding people in achieving permanent lifestyle transformations and weight loss success. A mother of 3 with her own personal journey she understands the emotional game and how to navigate a busy lifestyle having spent many years as a solo mother. She has acquired years of knowledge through continual education and the people she has worked with to understand "one size does not fit all'". Her aim is to teach you how you can eat chocolate and still lose weight permanently and how to enjoy the weight loss process.